References
Case studies
Welcome to our website, where we present our most important projects that we have successfully implemented around the world in various industries. We are proud to share our achievements and the innovative solutions we have brought to these projects.
We look forward to working with you and the opportunity to bring innovation and success to your next project.
View more implementations in the video gallery.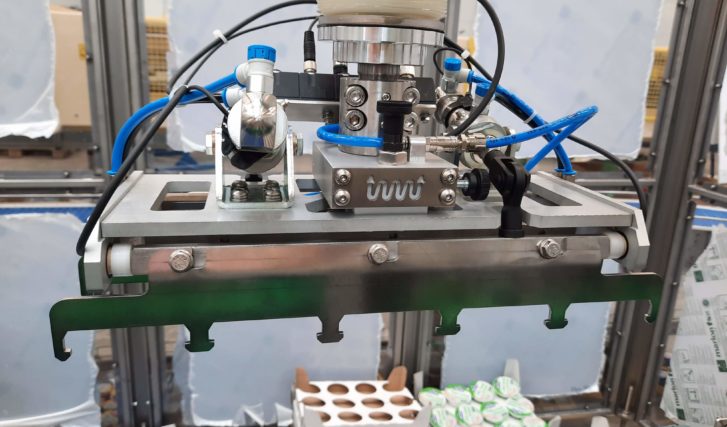 References
Josef Brokes, Technical Manager of the Choceňská Mlékárna, said: "Although cheaper solutions were offered, as with our products, we were particularly interested in the highest quality." The choice of integrator eventually fell on TMT, which is mainly dedicated to conveyor systems and at the same time has experience with industrial robots. Josef Brokeš further explains: "Our request was to discontinue production for a maximum of two days on each line, which was successful. The whole integration took less than a month, and while robots were working somewhere in the course of it, people were still working on other parts of the line."

Josef Brokes, Technical Manager of Choceňská Mlékárna
"Technical erudition, and especially the practical experience of designers and engineers from TMT helped us to manage the project on time and yet with high reliability, which is proven by operation in five seasons," notes Tomas Trefny, IT Manager of Albatros Media. "We are glad that we were able to combine the traditional Albatros brand with the skills of TMT experts "

Tomas Trefny, IT Manager Albatros Media
Our Partners