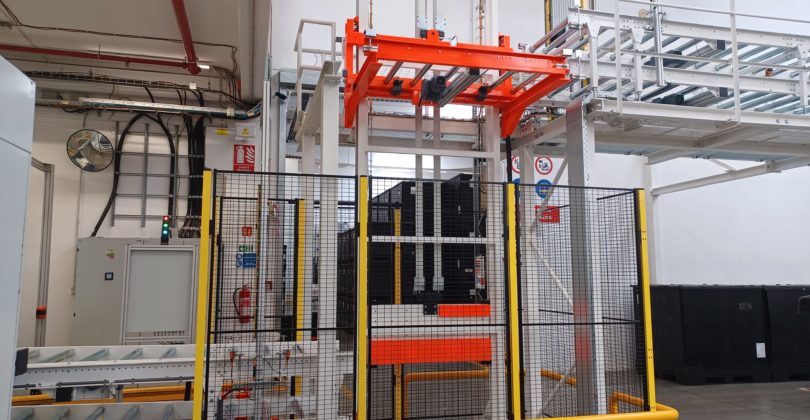 Lifting Devices – Lifts
The lifting equipment consists of a column-supported steel structure, fitted with guideways on which the lifting trolley moves. It also consists of a counterweight with a lifting mechanism service platform including ladder and gate, cladding, upper and lower lifting device covers and anchorage. Electrical components include frequency converter, sensors, switches, etc.
Types of Lifting Equipment
lifting equipment with chain conveyor
lifting equipment with turntable
lifting equipment with roller conveyor
The equipment is mainly made of grade 11 steel with a paint finish in a shade according to the customer's requirement.
A reliable, powerful control system is a prerequisite for error-free transport and is offered as part of the delivery.
Elevators
stepping stage elevator
continuous stage elevator
We will be happy to assist you. Contact us using the contact form.