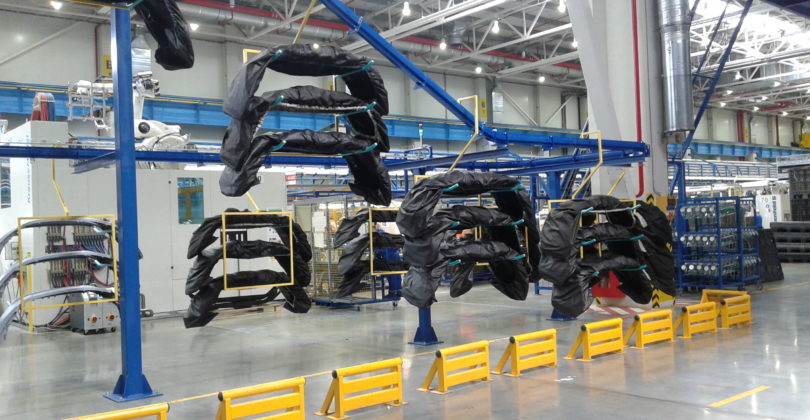 Other Types of Conveyors
The other types of conveyors are:
overhead conveyors
conveyors with link belts (modular, plate, stick)
Overhead Conveyors
Overhead conveyors are irreplaceable during transportation of similar kinds of products in mass production. Among their advantages there is a possibility of universal route adaptation to local conditions, the arrangement of production technology etc. The overhead conveyors can be installed on the conveyor steel structure or on the supporting system of the building.
Overhead conveyors are further divided into:
One-line overhead conveyor. Its easy design enables transportation in one level only
One-line multilevel overhead conveyor. It enables both horizontal and vertical turning sections seriated in the line
Special overhead conveyors (gravitative, accumulative)
Need advice on conveyors? Do not hesitate to contact us.
Conveyors with Link Belts
Conveyors with plastic modular belts are used with regard to their operational functions in horizontal as well as sloping transport lines where washing, cooling or cumulation of transported products is required. Thanks to their minimal maintenance needs they represent a suitable alternative to flat belt conveyors. Except for the direct transport lines they can be made with turning sections having a large turning radius.
What are their main advantages?
High flexibility by rebuilding lines to other shapes, easy maintenance
For transport of light and medium heavy goods in various industries
Easy maintenance