Solution for industries
Paper & packaging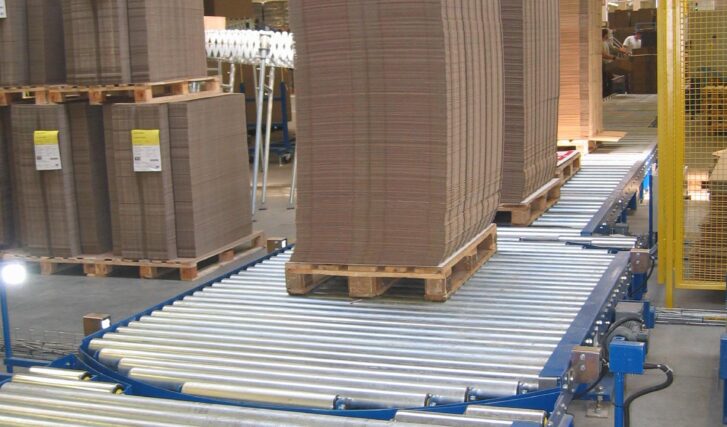 Why
automation
EFFICIENT SOLUTION FOR YOU
We always take into account the nature of the operation, the range and the required performance with a focus on productivity and error reduction.


PERFORMANCE, ERGONOMICS, SECURITY AND RELIABILITY
Make an end to chaotic manipulation. We will set up the system and provide central management. By connecting TMT robotic elements, you will further increase performance accuracy.
PRODUCTIVITY INCREASING
Don't waste your time or money. The logistics of feeding the input material to the finished product flows without unnecessary downtime.
ERROR-FREE ASSEMBLY
Our automated workplace efficiently solves the smooth running of production lines. We rely on accuracy, performance and safety.
Paper & Packaging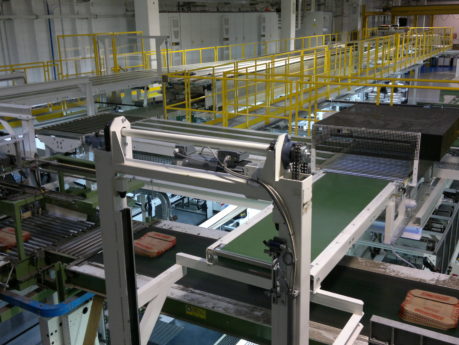 CONVEYORS CONNECT PRODUCTION TECHNOLOGIES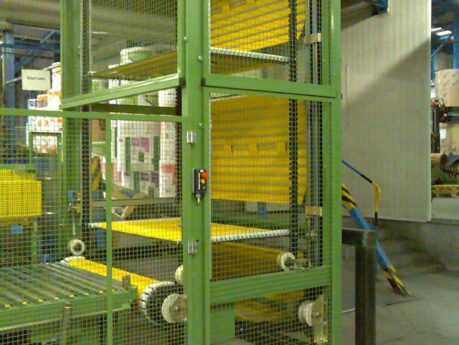 CONTINUOUS FLOOR ELEVATOR
Paper bag production lines enable vertical transport of products using a continuous floor elevator.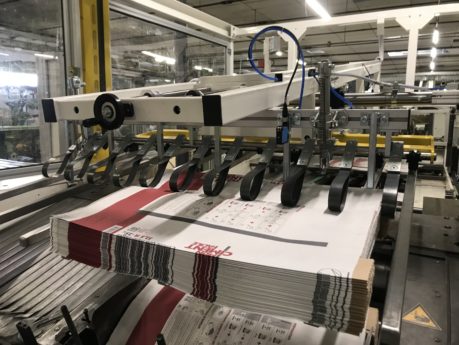 TELESCOPIC FORKS
Telescopic forks are installed for easy manual removal of products.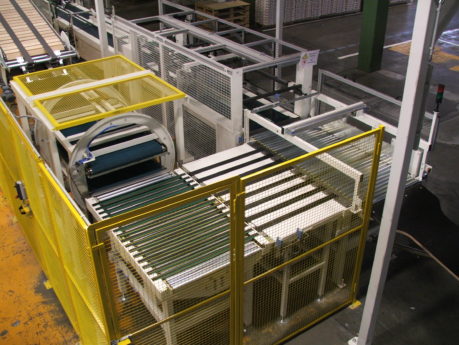 SYSTEM OF HANDLING EQUIPMENT FOR TRANSPORT OF PAPER BAGS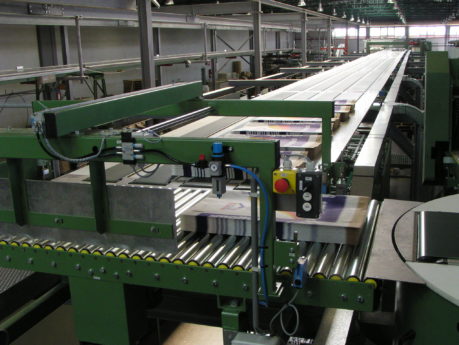 PAPER BAG TRANSPORT LINE
Perpendicular movement of products.
CONNECTION OF BELT CONVEYORS
The turntable connects the following routes with the belt conveyor – without changing the orientation (rotation) of the product.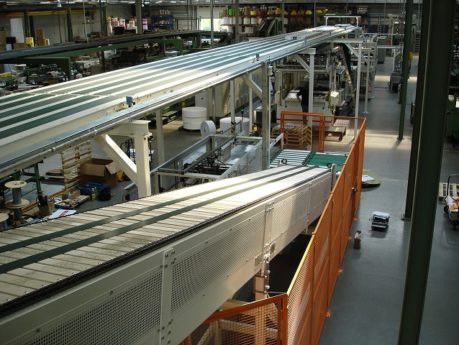 ASCENDING "SHEET" CONVEYOR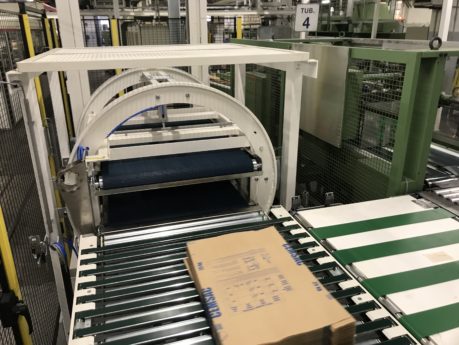 BELT TURNTABLE
In the line, the transported product rotates upside down by 180°.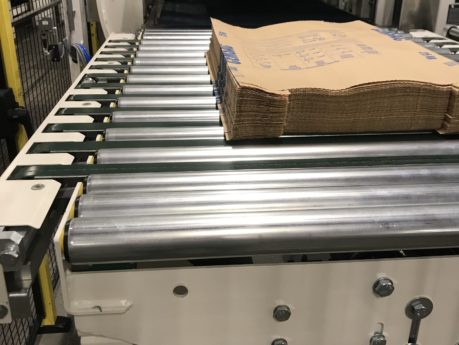 ROLLER-BELT TRANSFER TABLE
The roller-belt transfer table connects the following routes. After the translator, the product continues but rotated of 90°.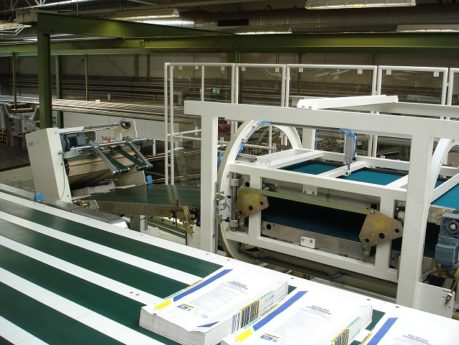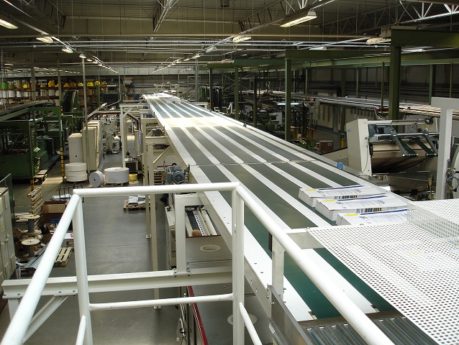 BELT REVERSE DIVIDED BELT CONVEYORS
Conveyor line for a leading manufacturer of paper bags and sacks in Canada – have a look here.
Examples of other line modules are:
Our Partners

References
Josef Brokes, Technical Manager of the Choceňská Mlékárna, said: "Although cheaper solutions were offered, as with our products, we were particularly interested in the highest quality." The choice of integrator eventually fell on TMT, which is mainly dedicated to conveyor systems and at the same time has experience with industrial robots. Josef Brokeš further explains: "Our request was to discontinue production for a maximum of two days on each line, which was successful. The whole integration took less than a month, and while robots were working somewhere in the course of it, people were still working on other parts of the line."

Josef Brokes, Technical Manager of Choceňská Mlékárna
"Technical erudition, and especially the practical experience of designers and engineers from TMT helped us to manage the project on time and yet with high reliability, which is proven by operation in five seasons," notes Tomas Trefny, IT Manager of Albatros Media. "We are glad that we were able to combine the traditional Albatros brand with the skills of TMT experts "

Tomas Trefny, IT Manager Albatros Media