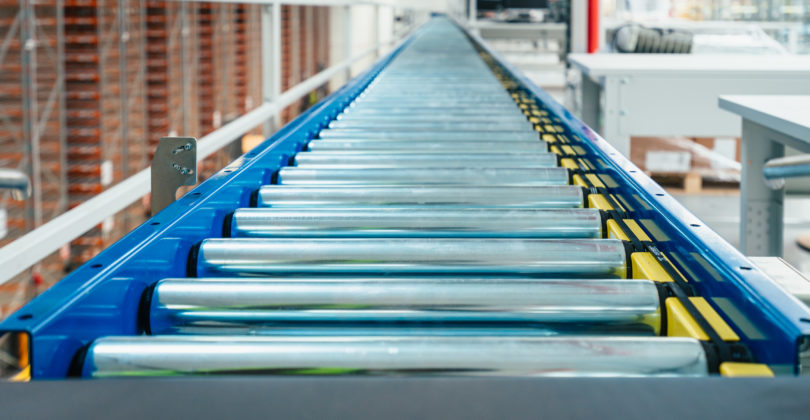 Roller Conveyors
Roller conveyors are simple and detailed devices designed for the transport of piece goods.
The basic parameters of roller conveyors, such as width, height, type or spacing of rollers, are determined with regard to the size, shape and quantity of the conveyed objects. The roller conveyors themselves, together with the supplied accessories, are usually the basis for larger lines, such as production or packaging lines or conveyor systems.
We supply roller conveyors in many different designs:
driven, non-driven
straight, turntable
transfers, shifters
lifting sections (lifts)
The main equipment of roller conveyors includes stops, electrically or pneumatically operated stoppers, sorting and merging modules, stackers, stackers, weighing systems, packaging and wrapping machines or robots.
Driven Roller Conveyors
Roller conveyors have universal use. They are very reliable, easily adaptable and safe.
They are widely used in many manufacturing sectors as well as distribution warehouses.
Do you know how and why to automate, for example, warehouses, packaging lines and distribution centres? You can find more about all the benefits that automation brings.
Non-driven roller conveyors
They are lightweight, non-driven roller conveyor modules designed for manual handling of piece goods. They are also often used as gravity sections in larger lines.
We supply all types of rollers from reputed suppliers as per the purpose and requirement of the customer.
A reliable identification and powerful control system will make sure that the roller conveyor is flawless and fully functional.
Not sure which roller conveyor is right for your type of operation? Contact us. We will be glad to advise you.