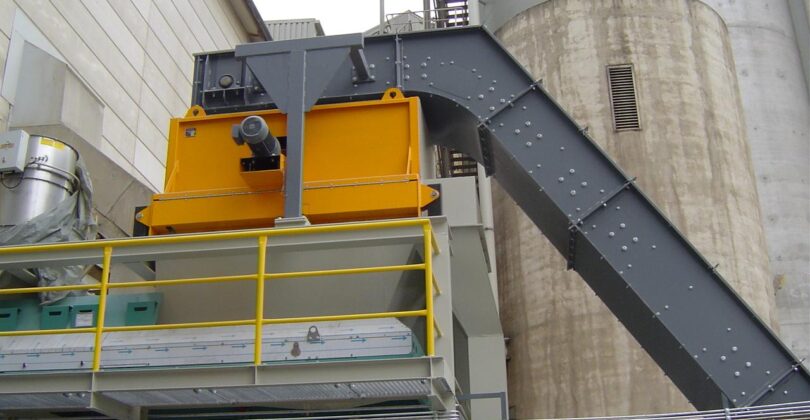 Bulk Material Conveyors
Among the bulk material conveyors we offer are redler conveyors.
Redler conveyors
Redler is a straight chain conveyor or Z-shaped conveyor designed for horizontal and inclined conveying of bulk, fine-grained and granular materials.
It consists of:
the troupe
driving and tensioning stations
two conveyor chains connected by fixed arm
sliding guides for the upper and lower branches of chains
The slash redler also consists of transfer sprockets to guide the chains.
The hull of the redler is broken or straight once or several times and consists of a bottom, side walls and an upper lid. The material is fed into the redler from above (via the upper chain branch) or from the side. A tensioning station is located at the end of the hull. The middle part of the hull is used to carry the material to the discharge opening by means of the carriers. At the very end of the redler, you will also find the drive station and the discharge lure.
This type of redler can be used especially in:
mining industry
food industry
agriculture
The all-stainless design can also be used to transport contaminated soil for recycling.
Do you need help choosing the right conveyor? Do not hesitate to contact us.