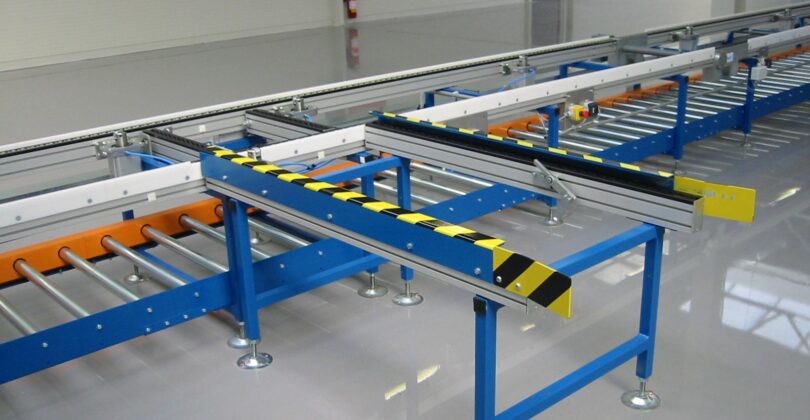 Chain Conveyors
We are a specialized company focused on the production of various types of transport systems. Our specialization consists, among other things, in the manufacture of chain conveyors, accumulation chain conveyors and transfer conveyors. These devices are used to transfer materials efficiently and are designed to meet the individual needs of our customers. Our range includes both chain and belt conveyors, which allow flexible and reliable connections between different parts of the conveying system.
Chain Conveyors
Chain conveyors in two, three or more chain designs are used for horizontal transport (transfer) of pallets or larger piece materials. The pallets or process pads with the load to be conveyed can lie directly on the chains or on the crossbars firmly connected to the chain carriers.
In combination with roller modules, the chain sections work as roller-chain transfertable.
Chain Transfertables
The roller-chain transfertable is integrated into transport systems at locations where perpendicular connection of downstream routes is required without changing the orientation of the load to be transported. The number of chains to be transferred is controlled by the shape, size and weight of the object to be transported. The transfertable is particularly suitable for heavier loads.
Accumulation Chain Conveyors
Accumulation chain conveyors with a pulley chain allow the transported material to be stopped on a pallet or technological base in the desired position and accumulated. These conveyors are the basic type of conveyors for assembly lines.
We will be happy to assist you. Contact us using the contact form.