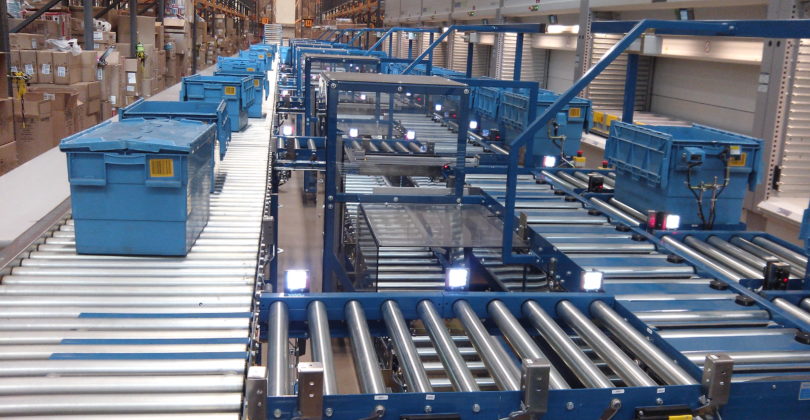 Conveyor Lines for Distribution Centres
Conveyor lines for distribution centres transport plastic crates/ pallets/ trolleys into which items are picked. The lines facilitate the handling, sorting or dispatching of materials and products. This significantly saves you time and costs.
Receiving goods, storage, picking and packaging, dispatching
With us, you can optimally serve your warehouse space with a comprehensive system solution. We always take into account the nature of the operation, the product range and the required performance, with a focus on productivity and reducing errors.
Workplace for receiving goods
Loading and picking goods from stock positions
Warehouse automation – stackers
Consolidation and packaging, packing workstation
Weighing, labelling, strapping, shipments
Sorting of shipments
Stackers and de-stackers for storage of empty packages
Binding and communication with WMS, visualization
Process optimization
Consolidation and packaging, packaging workplace
Weighing, labelling, taping of shipments
Sorting of shipments
Conveyor distribution modules are used to ensure the diversion/merging of piece shipments to or from a secondary transport route. The design ensures high sorting performance while maintaining the orientation of the object with respect to the direction of transport.
Examples of realizations