SOLUTIONS FOR INDUSTRIES
Automotive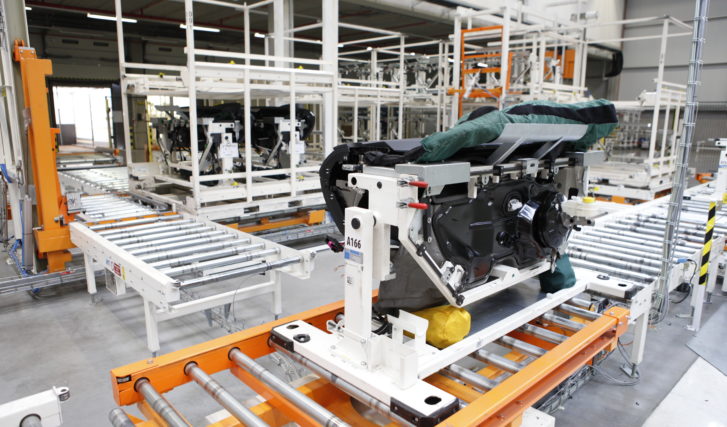 Why
automation
Effective solution tailored to you
We always take into account the nature of the operation, the range and the required performance, focusing on productivity and reducing errors.
PERFORMANCE, SAFETY, ERGONOMICS & RELIABILITY
No more chaotic manipulation. Everything has its system and is centrally managed. In addition, you can increase the accuracy of the performance by connecting robotic elements.
PRODUCTIVITY INCREASING
Don't waste your time and money. The logistics of the supply of input material to the finished product can flow without unnecessary downtime.
ERROR-FREE ASSEMBLY
Our automated workplace efficiently solves the operation of assembly and control elements of production lines. We rely on accuracy, performance and safety.
Automotive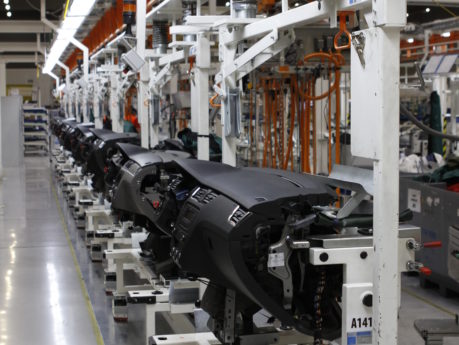 ASSEMBLY LINES FOR CAR COCKPITES
The basis of the line are assembly trolleys, pulled by a chain drive with driving mechanisms. The cockpits are assembled on single-purpose assembly trolleys, designed and manufactured by TMT especially for this production line.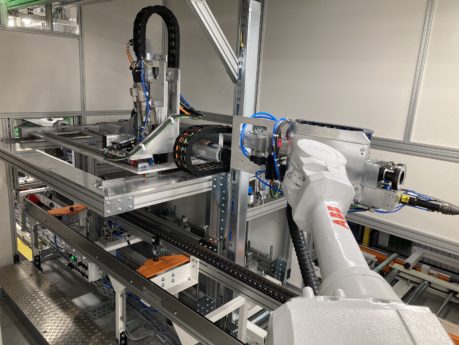 AUTOMATIC SCREWING
The integration of automatic screwdrivers is part of the delivery of the semi-automatic assembly line. The screwdriver carrier can be multi-axis manipulators or robots.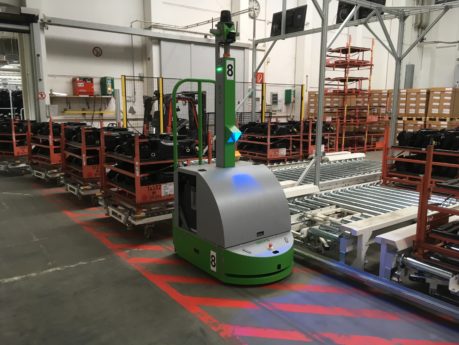 Unmanned transport of pallets
The basis of the unattended pallet transport system is a train of specially designed carts towed by an automated guided vehicle (AGV). The train moves autonomously between the loading and unloading point, which is provided by conveyor systems with automatic handling positions.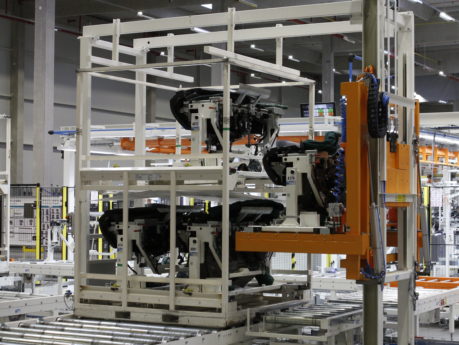 AUTOMATIC LOADING INTO JIS PALLETS
This follows on from the assembly line of the car cockpit manufacturer. It ensures reliable unloading / loading and transport of assembly frames to two-level JIS pallets and their transport to the main production.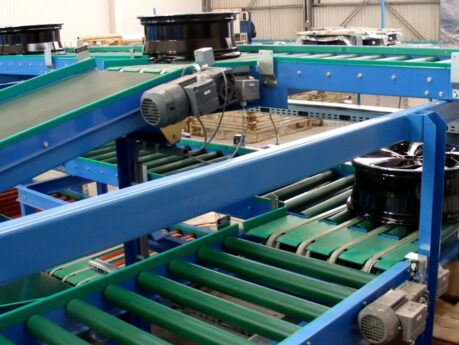 DELIVERY TO INSPECTION
Inspection of the aluminum disc coating line is an important part of the production line. The conveyors are arranged in three levels: feed for inspection; removal of OK pieces into production; removal of NOK pieces for repairs. Palletization of products follows the control workplace.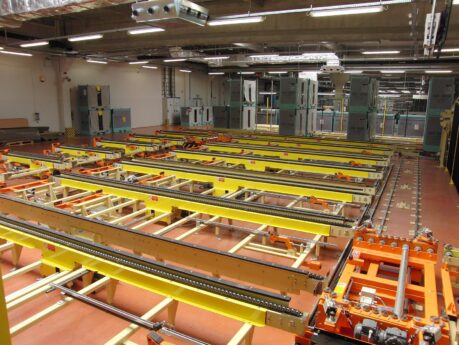 EXPEDITION ZONE OF SHIPPING PACKAGES
The delivery zone is also part of the delivery of the car seat components (PL) production line. Here, the products are grouped in shipping containers in the correct order. The shipping zone is a solution even when handling empty packaging.
Our Partners

References
Josef Brokes, Technical Manager of the Choceňská Mlékárna, said: "Although cheaper solutions were offered, as with our products, we were particularly interested in the highest quality." The choice of integrator eventually fell on TMT, which is mainly dedicated to conveyor systems and at the same time has experience with industrial robots. Josef Brokeš further explains: "Our request was to discontinue production for a maximum of two days on each line, which was successful. The whole integration took less than a month, and while robots were working somewhere in the course of it, people were still working on other parts of the line."

Josef Brokes, Technical Manager of Choceňská Mlékárna
"Technical erudition, and especially the practical experience of designers and engineers from TMT helped us to manage the project on time and yet with high reliability, which is proven by operation in five seasons," notes Tomas Trefny, IT Manager of Albatros Media. "We are glad that we were able to combine the traditional Albatros brand with the skills of TMT experts "

Tomas Trefny, IT Manager Albatros Media