Automation and conveyors
Production and Assembly Lines
Industrial Production
Robotization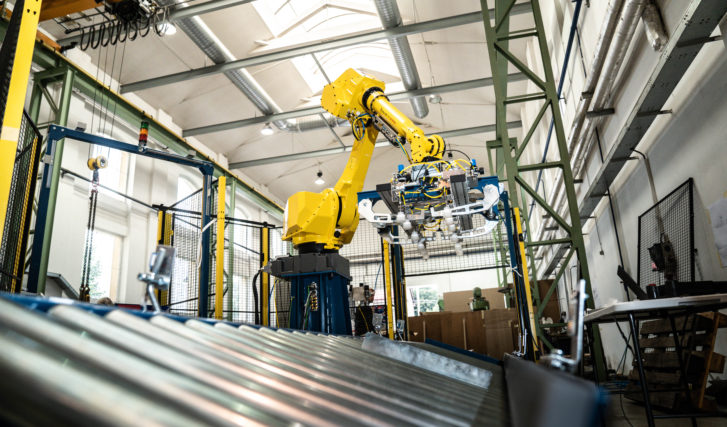 Why
automation
PRODUCTION & ASSEMBLY LINES
Do you want to increase performance or expand production? TMT's technical solutions will find application from the receipt of material to the expedition of finished products and in many other additional services.
INDUSTRIAL PRODUCTION
Do lack of staff or insufficient production equipment prevent you from generating higher profits? You can use TMT automated conveyor systems in many industries.
ROBOTIZATION
Do you need to speed up the packaging and handling of products? We supply everything you need at robotic workplaces, speed up and make product handling more accurate.
PRODUCTION & ASSEMBLY LINES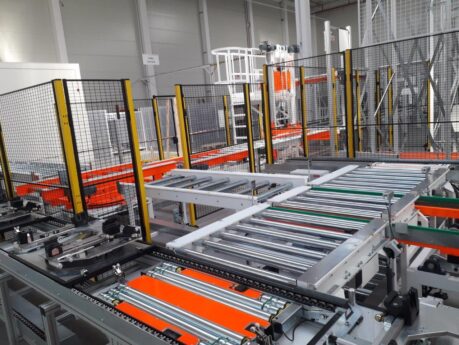 CONVEYORS BETWEEN WORKPLACES
Conveyors (roller, roller, chain-storage, etc.) ensure efficient transfer of work-in-progress products between workplaces. Stoppers and fixing positions are used for precise positioning for robots and other automatic operations. Other additional devices allow turning, lifting or overturning of products.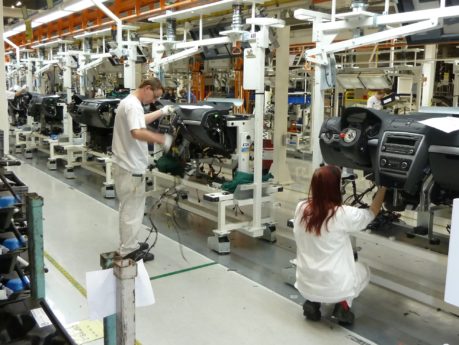 WORKPLACES ON ASSEMBLY LINES
Automatic or manual workplaces are designed with regard to technological requirements such as assembly, inspection and other. We integrate technologies for automatic screwdriving, lubrication, laser cutting and marking, labeling, camera inspections, material containers and many other accessories.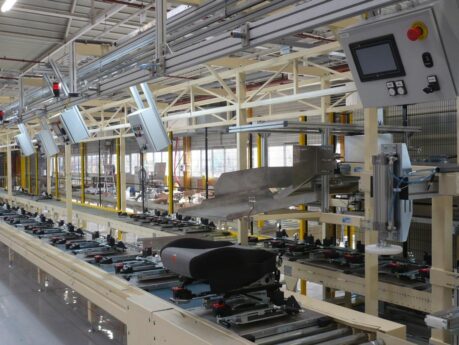 SPECIAL PALLETS AND PREPARATIONS
Single-purpose assembly pallets and jigs fundamentally define the purpose of the use of assembly lines. We design and supply special jigs, for example, for the assembly of car seats, air conditioning units, cockpits, etc. assembly kits.
Robotization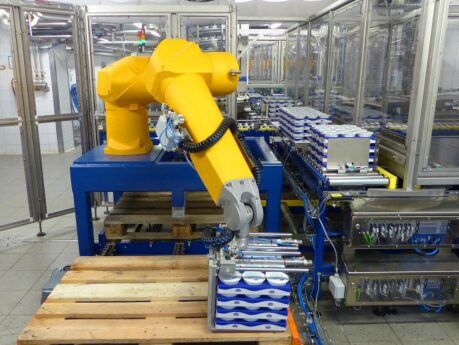 PACKAGING & PALLETIZATION AUTOMATION
Robots are involved in the process of packaging and palletizing the final products. This significantly speeds up the shipment of products and reduces the requirement for "manpower". Packaging and palletizing automation includes conveyors, handling and palletizing robots, and integrates machines for packaging, fixing, identification and marking of products. Production line control systems work closely with superior MES systems (SAP, WMS,…)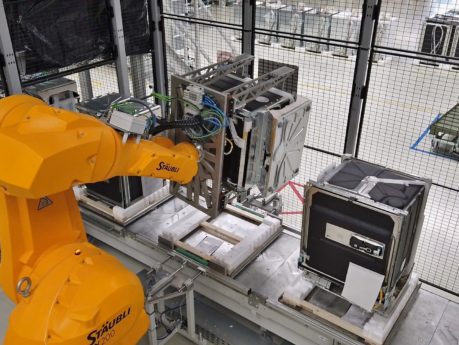 PRODUCT ROTATION IN ASSEMBLY LINE
LASER WORKPLACE
Using laser technology, we solve the processes of cutting, welding, degreasing, marking or surface treatment of various materials. Lasers excel in accuracy, speed and quality. The cost and environmental advantage is that they do not require additional consumables for most operations.
Industrial production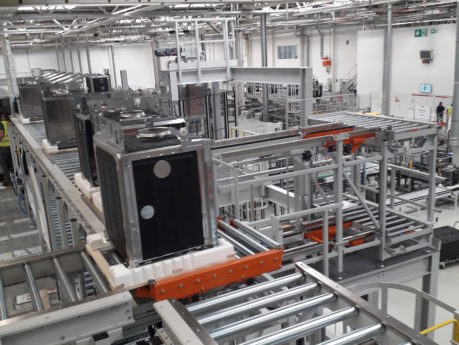 CONVEYOR SYSTEMS FOR INTRALOGISTICS
Intralogistic conveyor systems respect the power and spatial dispositions according to the specific assignment. They ensure the transport of work-in-progress products and packaging within operations. Walking steel platforms may be included for the installation of roller, belt or chain conveyors. To overcome vertical differences, sloping sections or lifts are included. Automated warehouses handle unattended warehousing processes.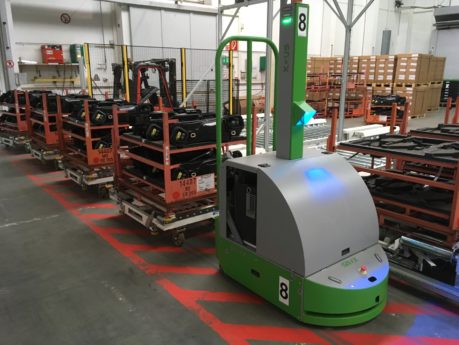 INCOME AND EXPEDITION LINES
Receipt and dispatch lines represent the boundaries of the conveyor systems of production plants. These parts of the lines contain modifications and equipment for checking the number, weight, order, marking, etc. Receipt and dispatch lines can be connected to automated warehouses or AGV technologies.
Our Partners

References
Josef Brokes, Technical Manager of the Choceňská Mlékárna, said: "Although cheaper solutions were offered, as with our products, we were particularly interested in the highest quality." The choice of integrator eventually fell on TMT, which is mainly dedicated to conveyor systems and at the same time has experience with industrial robots. Josef Brokeš further explains: "Our request was to discontinue production for a maximum of two days on each line, which was successful. The whole integration took less than a month, and while robots were working somewhere in the course of it, people were still working on other parts of the line."

Josef Brokes, Technical Manager of Choceňská Mlékárna
"Technical erudition, and especially the practical experience of designers and engineers from TMT helped us to manage the project on time and yet with high reliability, which is proven by operation in five seasons," notes Tomas Trefny, IT Manager of Albatros Media. "We are glad that we were able to combine the traditional Albatros brand with the skills of TMT experts "

Tomas Trefny, IT Manager Albatros Media