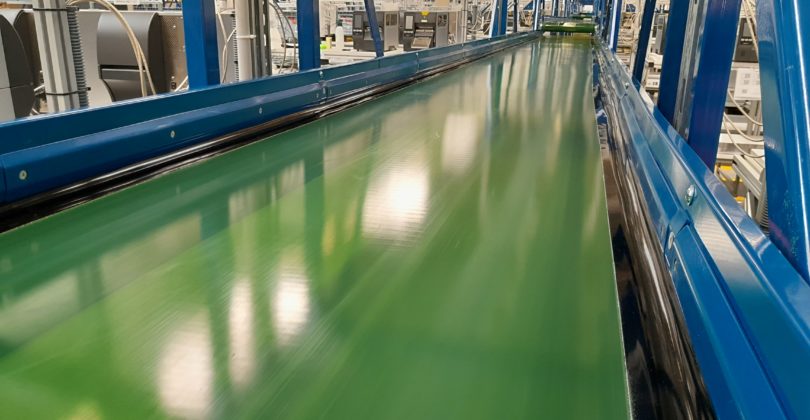 Belt Conveyors
Belt conveyors are most often used for the transport of piece material. They are used in the paper, food, chemical or automotive industries. For food, chemical and other industries, conveyors in stainless steel are produced. The use of high quality steels guarantees high resistance to aggressive environments and also a long service life. At the same time, they allow easy sanitation.
In the standard version, belt conveyors have a steel or stainless steel sliding body, galvanized machine parts, height adjustable painted support structure. We supply all types of belts from reputable suppliers according to the purpose and customer requirements (PVC, rubber, modular, PVC food grade, Teflon coated, …)
They are characterized in particular by having separate electrical equipment and drive provided by gearbox or electric drum. They also have a welded frame, either fixed or movable on wheels.
Light Belt Conveyors
flat belt conveyors
belt conveyors
link belt conveyors
modular belt conveyors
Heavy belt conveyors
Heavy belt conveyors enable the transport of piece goods over long distances. Standard design with driven flat belt supported by rollers.
Belt conveyors – equipment
turntables
lifts and lifting equipment
shifters
taping and wrapping machines
technological scales
automatic dosing scale
metal detector
sorting equipment
With regard to customer needs and the specifics of the transported material, the design of the conveyors is always adapted to the specific usage.
If you're not sure if belt conveyors are right for your operation, don't hesitate to contact us using the quick form.