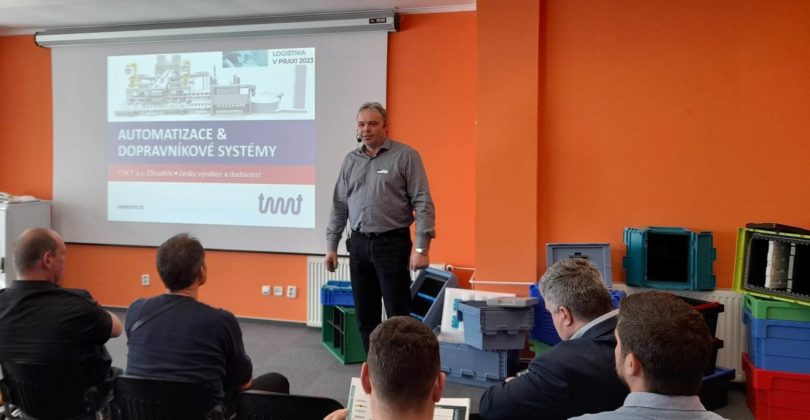 Participation in the conference LOGISTICS IN PRACTICE 2023
TMT participated in the important conference LOGISTICS IN PRACTICE 2023, organized by BITO skladovací technika s.r.o.
Our Sales Director Mr. Jiří Vacek presented interesting smaller projects on the topic of "Conveyor lines and robotic workstations with a focus on production – warehouse – dispatch" (Albatros packaging and dispatch line, robotic palletising, etc.) so that the audience could learn the basic principles and gain inspiration for larger projects.
The conference was a great example of how effective and inspiring it is to combine the presentation of technical innovations with the presentation of fresh experiences of real people in the implementation of their projects.
Thanks to BITO for an immaculately prepared event!