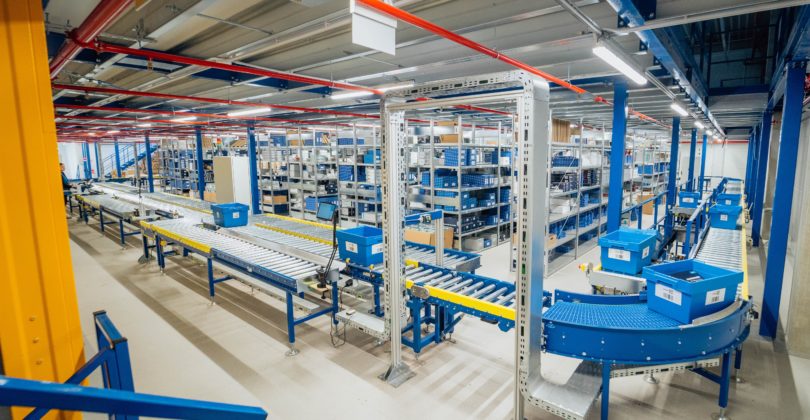 Warehouse conveyor system of Sanitino Logistics centre
Delivery of a conveyor line to SANITINO's logistics centre for the transportation of KLT crates.
The conveyor line is divided into two floors. A total of 15 workplaces are used for picking goods into KLT crates. Then the employee returns the checked KLT crates to the line and after that they are sequentially bundled along the backbone circuit to the packing workplace.
The basis of the packaging workplace is a conveyor circuit used to consolidate goods which is divided into several parts. Once the whole consignment has been collected on the circuit, the transporters transport it to the appropriate packing station.
The packed goods are dispatched on the lower conveyor belt. Empty KLT boxes are returned to the backbone line via the top line.
Part of the main conveyor line is also a destacker with crate storage which automatically regulates the number of KLT boxes in circulation depending on the line's load. The maximum number of stacked crates is 10 in a column 1 050 mm high.
Read more about how a conveyor line works in a warehouse/distribution center. In case of any questions do not hesitate to call us.