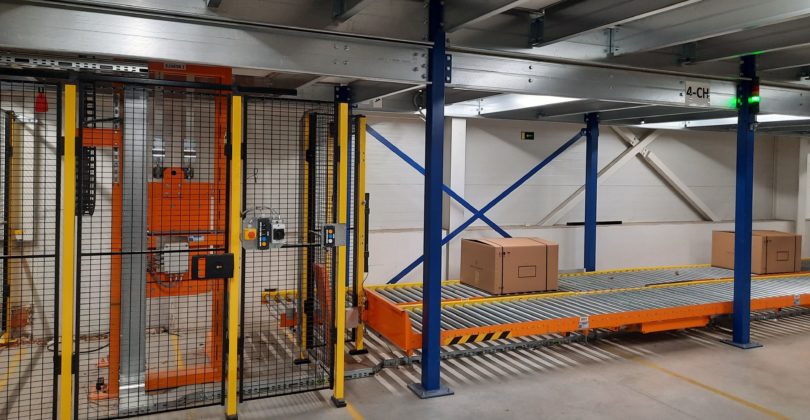 Streamline the Storage and Dispatch Process
We designed and delivered a conveyor line for a Czech major chair manufacturer. The main requirement was to streamline the storage and dispatch process.
The extensive line is situated in two height levels and connects the production output with the warehouse and dispatch. The products transported in cardboard packaging are labelled with a code. According to this code they are sorted for storage or dispatch.
The conveyor line is made up of powered roller conveyors, belt conveyors, hoists, barcode detection and a control system.
Weight of the boxes: max. 50 kg/piece
Volume of  the boxes: cca 0,23 – 0,56 m3
Transport speed: 0,5 m/s
Are you wondering how the distribution center and warehouse work? You can read more here. Still not enough information? Do not hesitate to call us, we will be happy to help you.