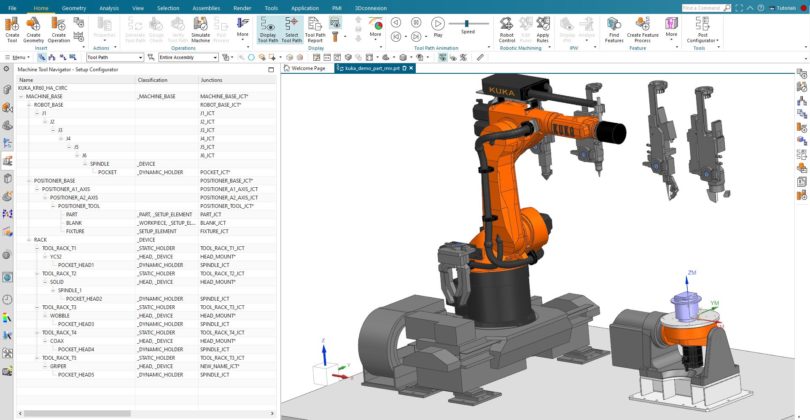 Design & Engineering
We do tailor-make projects to meet all the requirements and wishes of our customers. We have an excelent team with many years of experience. We create efficient and economically advantageous solutions. At work we use the latest technologies and modern programming and design systems.
Are you not sure what to do with your project? Call us or write to us, we will be happy to help you choose the best solution.
Processes of Design and Engineering
TMT Chrudim has more than sixty employees engaged in design and construction activities. To increase productivity, they are divided into several teams. Thanks to progressive CAD technologies, based on computer-aided design, we have ensured the competitiveness of our products and design. We design projects in a 3D using CREO Parametric (a modelling kernel that allows the creation of any parametric models and assemblies). With its help, we design products, process production documentation and technological documents for production. In addition, we also use common AutoCAD design systems and software applications for steel and electrical designers.
Benefits
We design systems using 3D CAD and Solidworks software, which is a valuable tool for designing and constructing the final system that enables:
assemble the components
build a system around the existing plant
point out any problems
In the sales phase, we provide 3D drawings that make it easy for the customer to get an idea of the proposed system. Complex layouts can be viewed from different perspectives. The system displays the customer's product and thus brings the proposed solution to life, while helping the customer to explain the proposed changes to employees.
Design in Programs
CREO Parametric, AutoCAD
EPLAN Electric P8
NX – Mechatronics Concept Designer
Virtual Simulation of Movement on Conveyors
In the final stage of the project we are working in Siemens NX – Mechatronics Concept Designer. The program allows us to virtually simulate the movement of objects along conveyor lines in the design phase. Thanks to it, we can detect possible critical points of the project in time before the design work begins. In agreement with the customer, we will adjust these problematic points, which may be the speed of the conveyor or the reinforcement of a node where goods will accumulate. This gives the line programmers the opportunity to try out the process of moving objects virtually and fine-tune everything down to the smallest detail so that the real line works exactly as it should. This reduces costs and development time.
Is it also your goal to reduce the cost of production or assembly and speed up the entire production or distribution process? Put yourself in our hands. Contact us using the form and we will get back to you as soon as possible.
Design and Construction Team Electro
Control systems and automation technology are an essential part of transport systems and special equipment. For this reason, we also have our own electrical design and engineering team. It deals with the preparation of design and production documentation in the specialised electrical software EPLAN Electric P8. In connection with customer requirements, components of the electrical equipment of the lines are also selected and used, or we use components from renowned manufacturers.
Modern SW Elements
Software for Siemens control systems S7 300, 400, 1 200, 1 500, Allen-Bradley: MicroLogix, SLC 500, CompactLogix, ControlLogix: Schneider-Electric, Moeller, Omron
Software for operator panels (Siemens, Allen-Bradley) and visualization system (Promotic)
Choice of sensing elements for detecting machine and conveyor positions (standard sensors, RFID systems, IRC sensors, camera systems, etc.)
Modern drive control elements – frequency converters, servo changers.