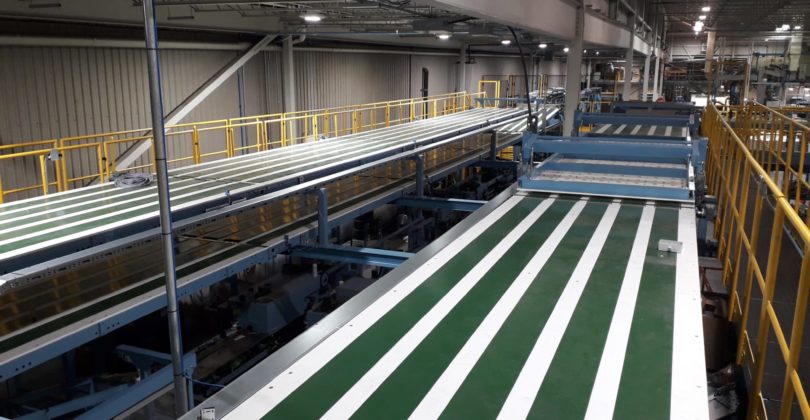 Installation of conveyor line for a leading manufacturer of paper bags and sacks in Canada
Delivery, assembly and commissioning of a conveyor line for paper hoses (sack semi-finished products).
The conveyor line is designed to direct correctly, compress, accumulate and transport bales of paper hose among existing production machines.
Conveyor line consists of:
roller conveyors with pneumatic offset
roller belt transfers
turning device
lift with belt conveyor (lift 3.8 m)
turntable with belt conveyor
belt conveyors
accumulation belt conveyors
press plates for belt conveyor
tilting belt conveyor
fork feeder
The installation of the entire line includes the control system, supporting steel structures and safety elements (railings, service gangways).