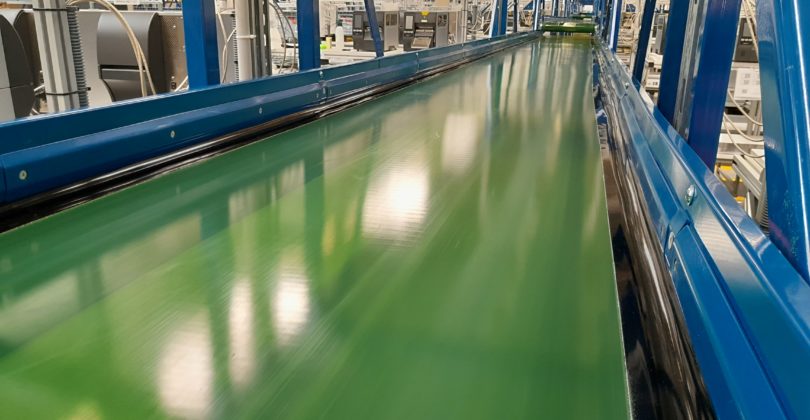 Belt Conveyors for Lump Materials
Belt conveyors for transporting lump material are used for various industries. Flat belt conveyors are suitable for paper, automotive, chemical and food industry.
Design
steel or stainless steel sliding hull
galvanised machine parts and painted, height-adjustable support structure
They are characterised in particular by having separate electrical accessories and a drive provided by a gearbox or electric drum. They also have a welded frame, either fixed or movable on wheels. Belt conveyors have either inclined or flat design. They are used in the paper, food or automotive industries.
In addition, conveyors may also include
turn tables
lifts and lifting devices
transfer devices
scaling
strapping tables
packaging machines
Conveyor design is adapted to specific application in accordance with customer´s requirements as well as the specifics of conveyed material.
Not sure if belt conveyors are right for your operation? Or are you unsure whether to choose a flat or inclined conveyor? Contact us.
Belt conveyors for the food and chemical industry
They are manufactured in stainless steel for food, chemical and other plants. The use of stainless steels guarantees high resistance to aggressive environments and also a long service life. At the same time, they allow easy sanitation.
Accessories for Conveyors
technological weighing-machine
automatic dosing weighing-machine
metal detector
decorating machine
packaging machine
elevator
Do you need bulk material conveyors? Read about where they can be used and how they work.