Conveyors with Metal Belts
The conveyors with metal belts are designed by the operational characteristics for installation in plants of heavier materials, such as e.g. pressing shops and foundries. The advantage is thanks to the metal structure, a considerable resistance against rough handling and difficult operational conditions. These conveyors can be delivered in direct, inclined, angled, mobile or reversible version.
Light wire belt for transport of parts from light alloys

Lamellar belt for transport of casts and pressed parts from presses




Heavy link welded belt for transport of clippings from under the presses (waste management of pressing shops)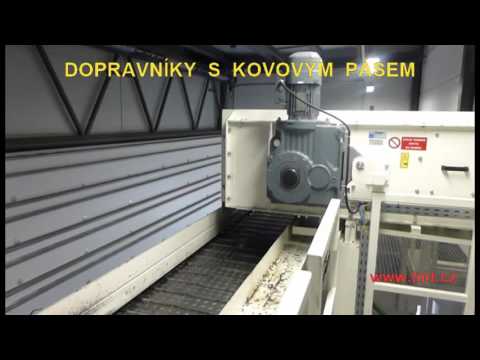 Conveyors with metal belts
Want to know more?
We can provide you with more information. Please fill out this simple contact form and we will contact you as soon as possible.
E-mail: tmt@tmt.cz Phone: +420 469 606 127